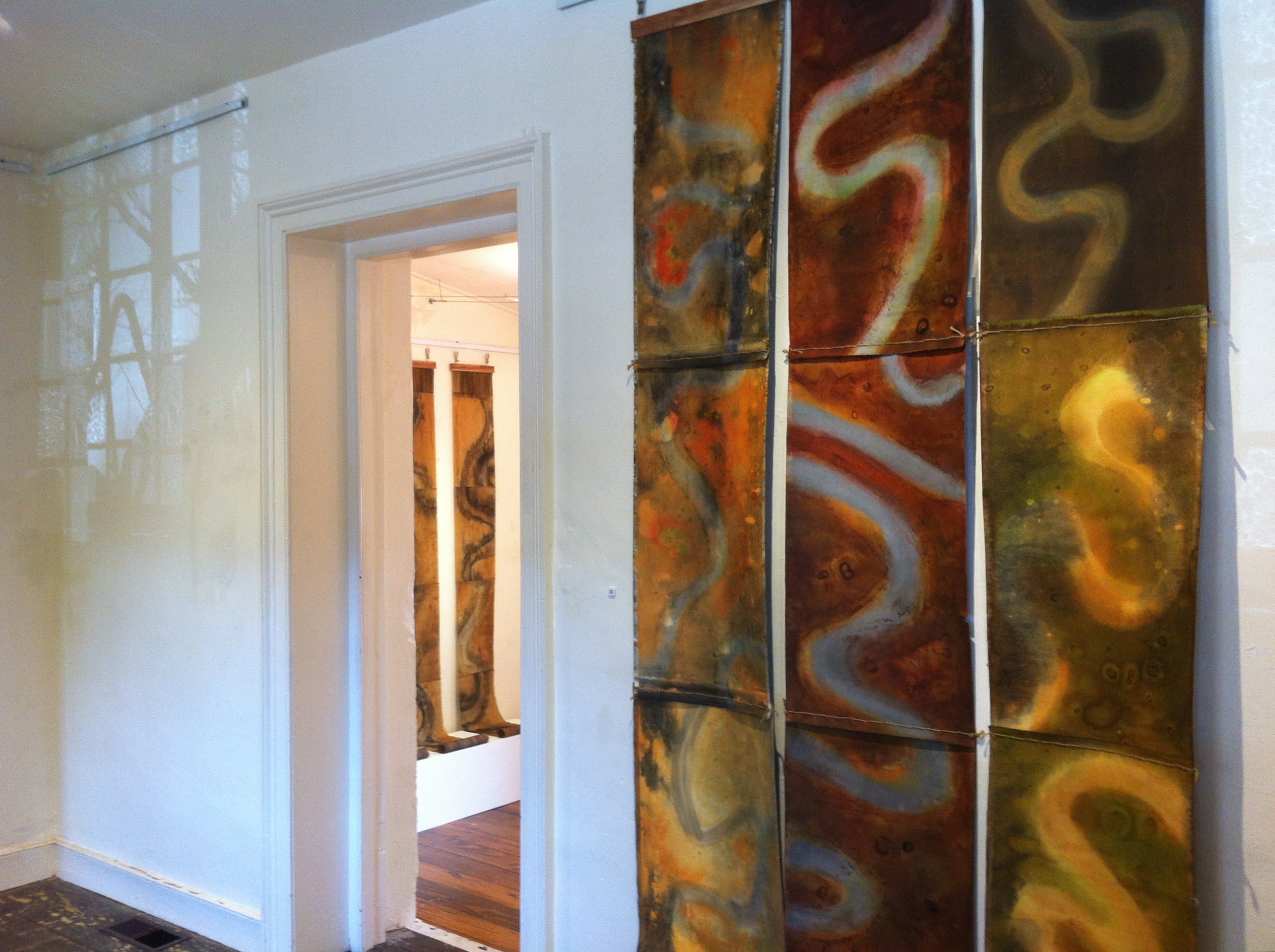 10 Aug

The Hill @ Raglan Gallery Cooma
The final destination in the touring show – The Hill is now at Raglan Gallery Cooma till August 26th.
Morning light in gallery with my paper scrolls Flow I, II & III with River Silk scrolls in room behind where River Road video is presented.
Gallery view with my Flow scrolls, Poppy Benton's steel houses and Sue Chancellor's etchings
One of my works on paper 'Red Moon' above Mantle with Poppy Benton's porcelain pieces on table in foreground.