View down to the studio from my verandah 

Inside the Studio 

Studio Wall
The studio is a place that enables me to ponder, explore and get on with the process of painting and the stuff of making art. Based in South Pambula the space has been workable since 2004 is now an environment that is constantly evolving to accommodate my needs. My studio is situated in my backyard. It's a place that people say has a unique energy. I always tell people 'that when I walk into my studio I walk into me' – a place where I can experiment freely.
'Over the past few years my work has been about the landscape of place. To me the most important aspect of being an artist is to be authentic through your art. To be able to create a narrative about the places I inhabit is an essential part of this process'
My mixed media works can be described as having a unique richness in texture through the use of inventive painting techniques that include collage, patina effects and surface relief. The works that I make reveal personal glimpses into a landscape that is layered both physically and metaphorically.
'My abstract landscape inspired works speak about moments of time where narratives are formed via my own visual lexicon in an experiential and gestural manner. It is from place deep within where shapes form and are distilled into fragments of past and present, merging together in an abstract form. It is about seeking questions and revealing an intimate personalised glimpse into my inner landscape – both physically and metaphorically – known and unknown, from the land and of the land.'
My working space is divided into my painting/printing space (7mx 7m) as well as a smaller fibre and storage area.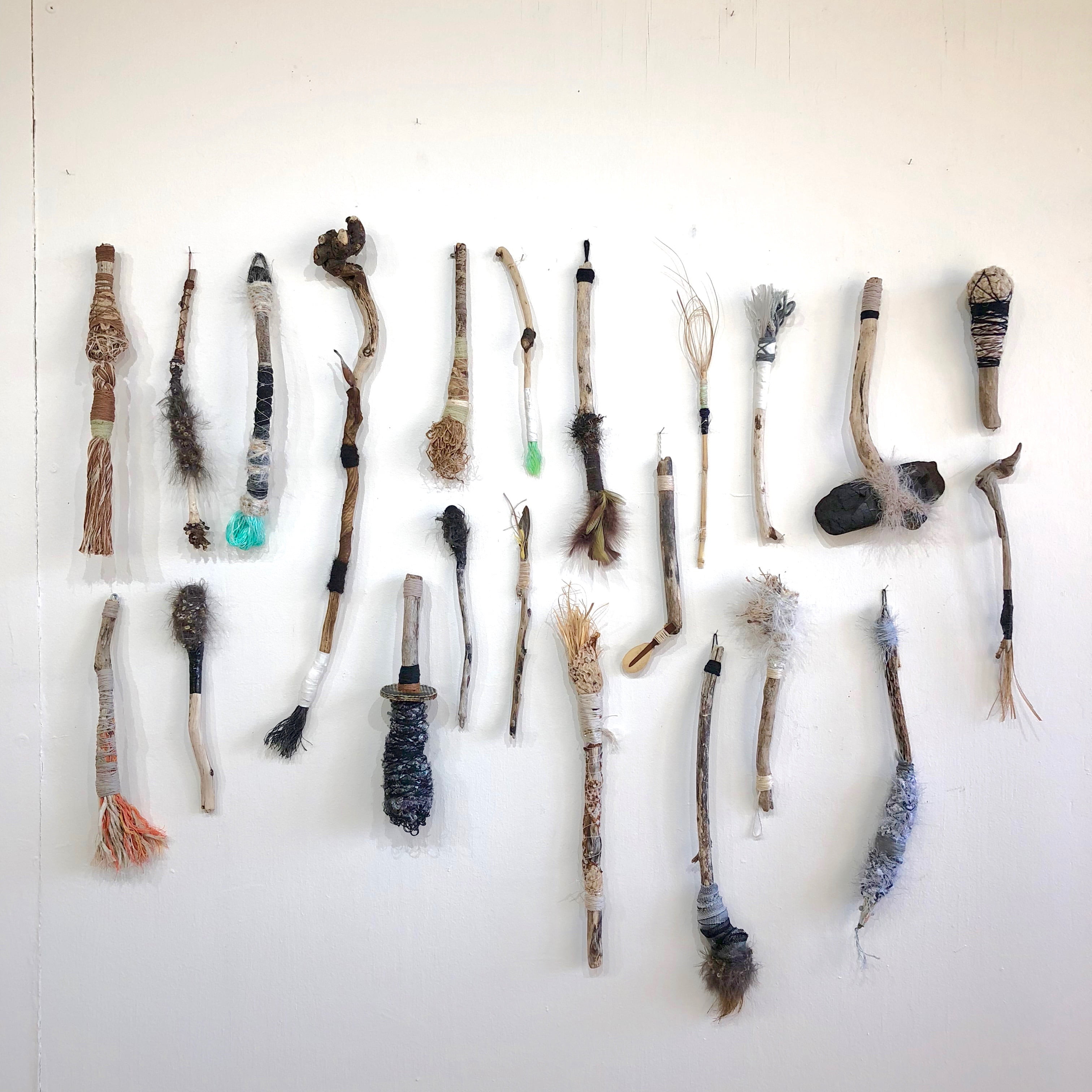 Bruny Island Artist Books 

Beyond Bull Bay 

LB13 – mixed media on Xray film