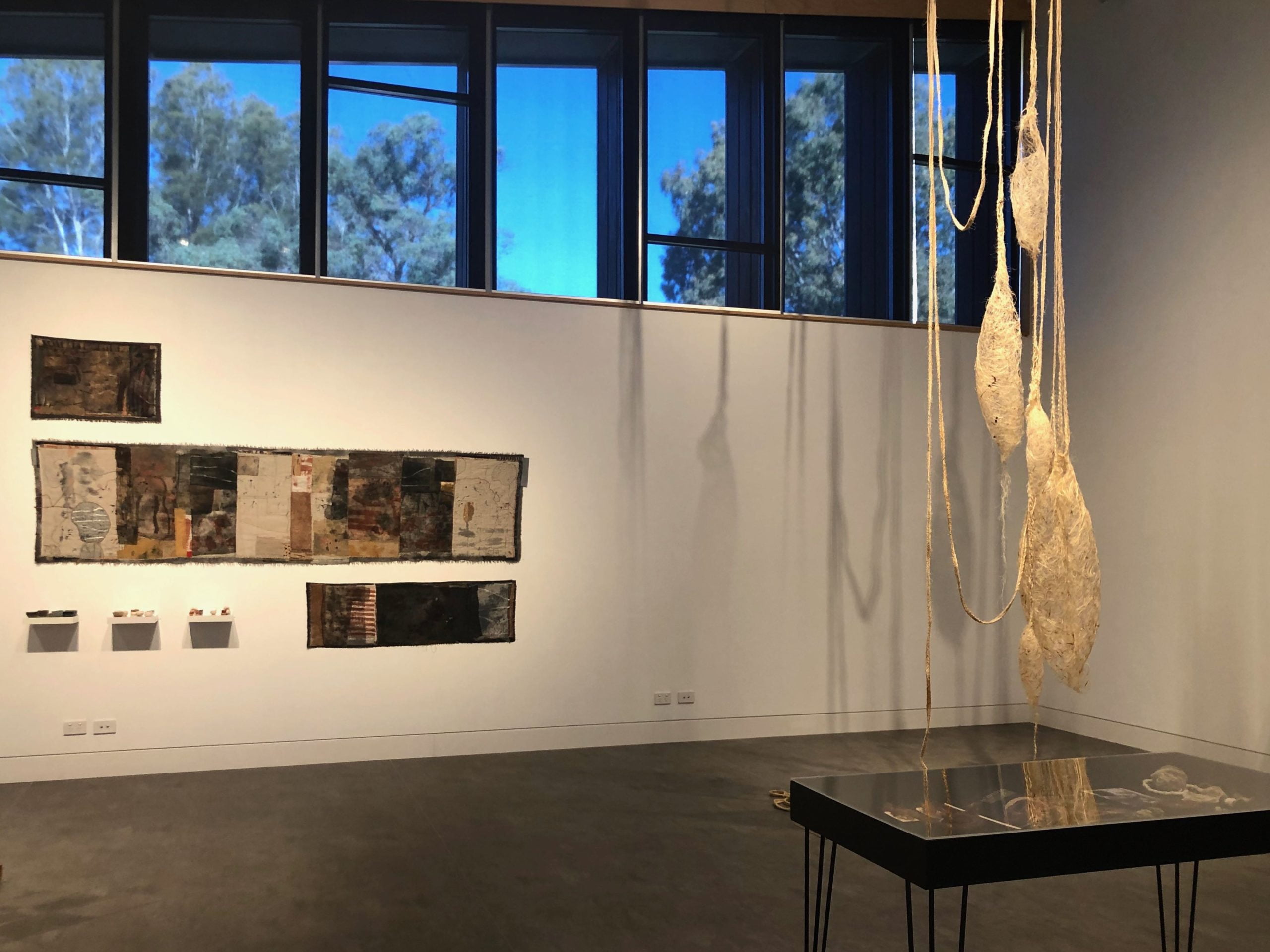 26 Jul

"Shimmering' – The Mona Hessing Tribute Project
"Shimmering' – The Mona Hessing Tribute Project 
Basil Sellers Exhibition Centre Moruya NSW 
4 – 26th July 2020
'Shimmering' is a selected exhibition by 8 members of the Eurobodalla Fibre Textile and Art Group.
Each artist pays tribute to one of Australia's leading fibre artists Mona Hessing who sadly passed away in 2001.
The artists include Julie Armstrong, Julie Brennan, Alison Bogg, Lorna Crane, Cathie Griffith, Stephanie Simko, Roslyn Holmes and Mischi West.
The inspiration for this exhibition is based on Mona Hessing's strong connection to Tuross Head, her life as an artist, and the impact she had within Contemporary Australian and International Fibre Art of her time. The works produced for this exhibition are individual responses from the materials that were kindly donated by Barbara Romalis from the Mona Hessing Estate. These materials included natural and hand dyed braided sisal plus hand-spun wool and hand spun raw silk slubs.
Since early 2019 we commenced a series of experiential workshops exploring ways of working with the materials. This process driven way of working meant that each artist had time 'to let the materials speak' and evolve over a period of time.
The exhibition included 2D pieces, objects and large 3D forms and installations.