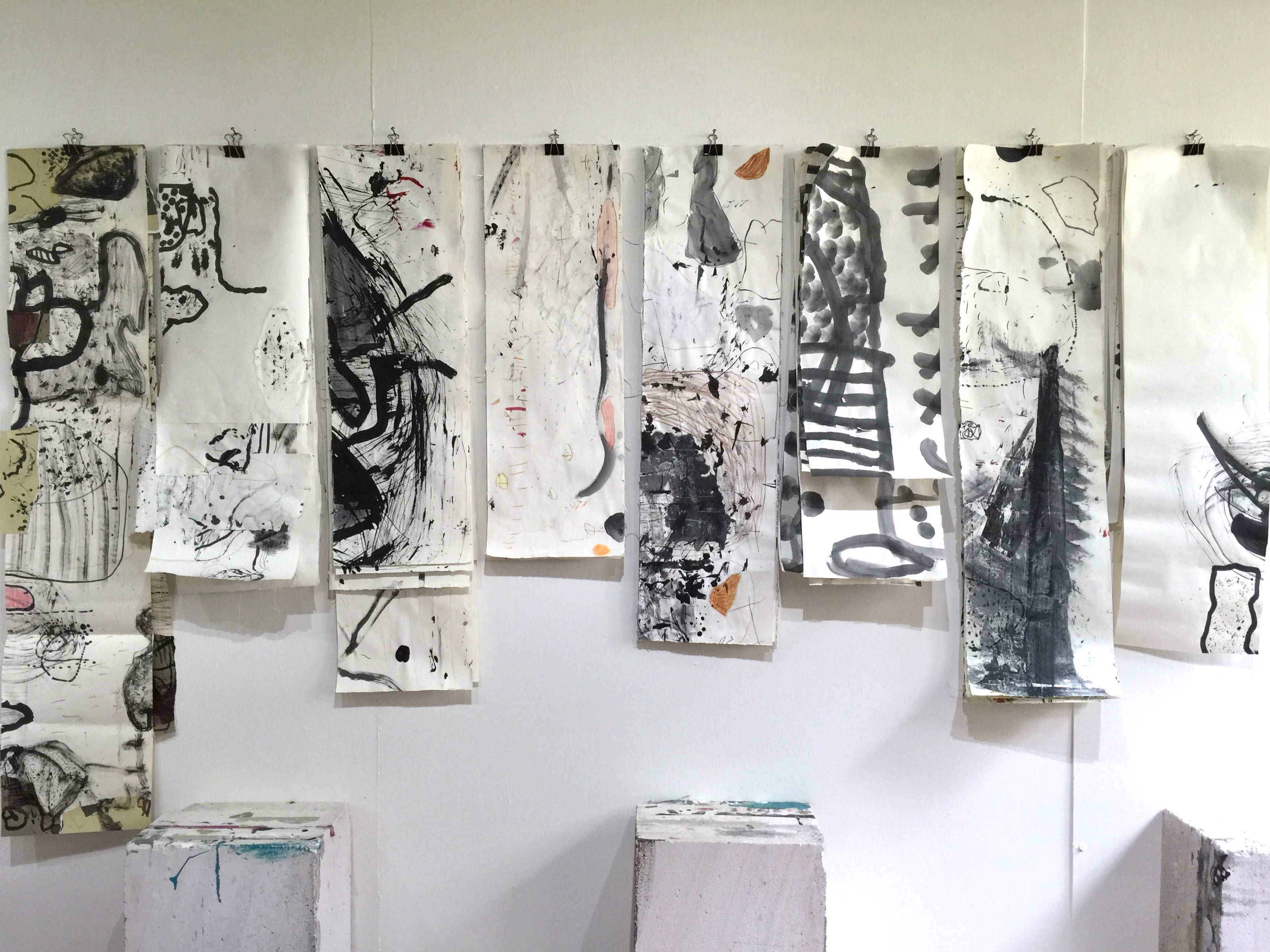 22 Oct

In Conversation with Nicholas Wilton

It was so exciting to be invited to chat with Nicholas Wilton from the ART2LIFE Academy. He put me at ease from the beginning with his open and organic way of questioning.

We speak about the inspiration behind my arts practice here in Australia and explore the history behind my handmade brushes.  Beginning with a conversation and meeting with fellow artist and friend Allison B Cooke in Florence, Italy in 2014 whilst I was exhibiting and teaching workshops with GAP in Venice, and a desire to start making our own hand made brushes. We set a challenge to each other and the rest is history with an amazing  and motivated journey of self discovery. From sourcing materials from my local environment then exploring my own personal and unique visual language through the act of mark making.

We also speak about my early years as an artist as well as the residencies both overseas and within Australia, that have played a pivotal part of my career. Nick questioned the role of my sense of place and belonging to a particular landscape that inspires the narrative within my work.

From the source of connecting to the spirit of place, to the processes of working in an experimental and gestural manner. To the freedom to explore and discover my unique view of the world around me in a variety of different mediums. Acknowledging a deeper clarity of  meaning within my mixed media works that stems from my heart and soul – then layered on paper, canvas and cloth yet still connected to my love of the landscape. A journey to be continued.